The Program for ISMAR 2016 is available as a Booklet PDF Download. A printed version of the program will be available at the conference.
The calendar below gives you an overview of the activities and times for the week. This can also be found in the booklet.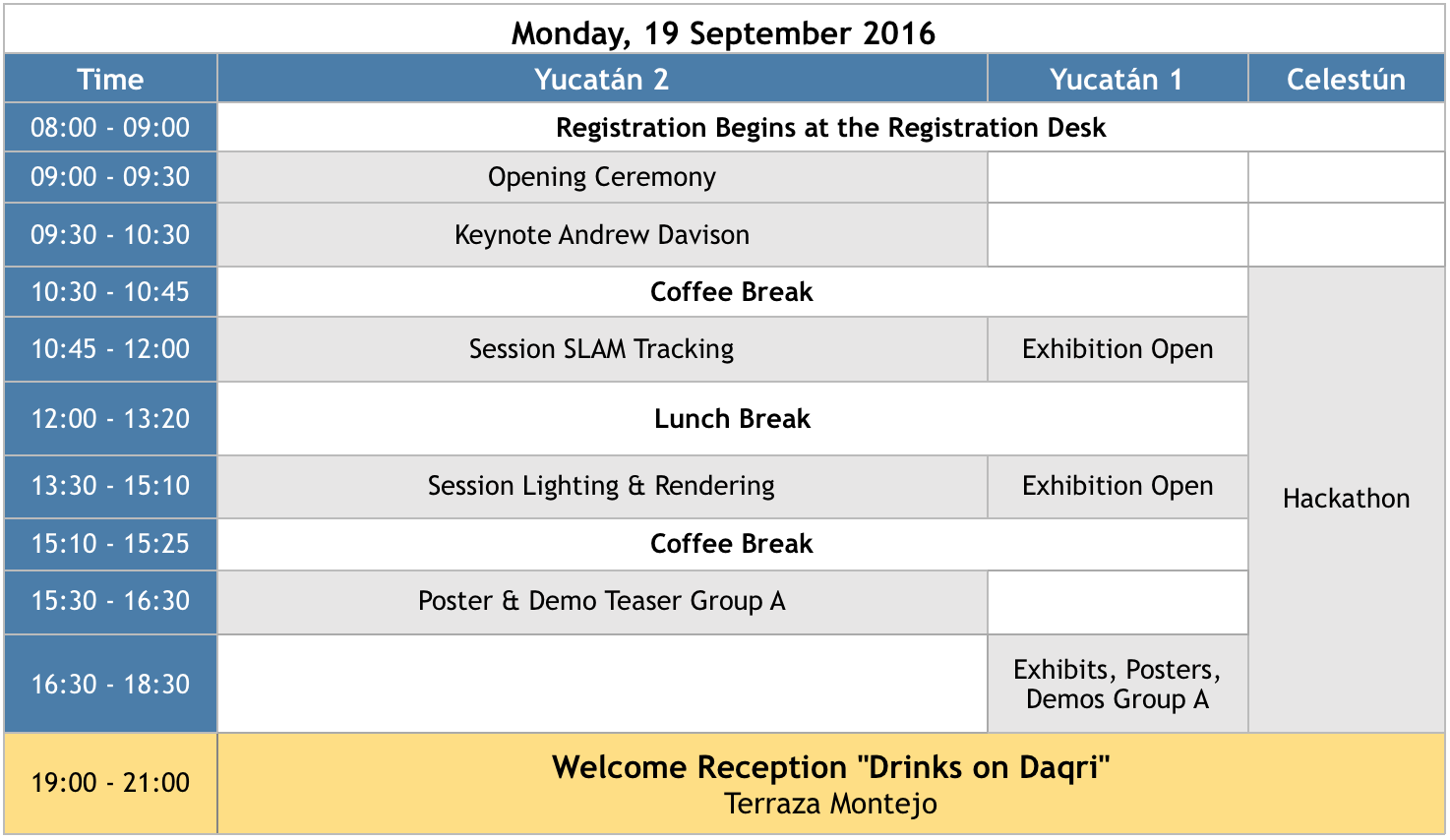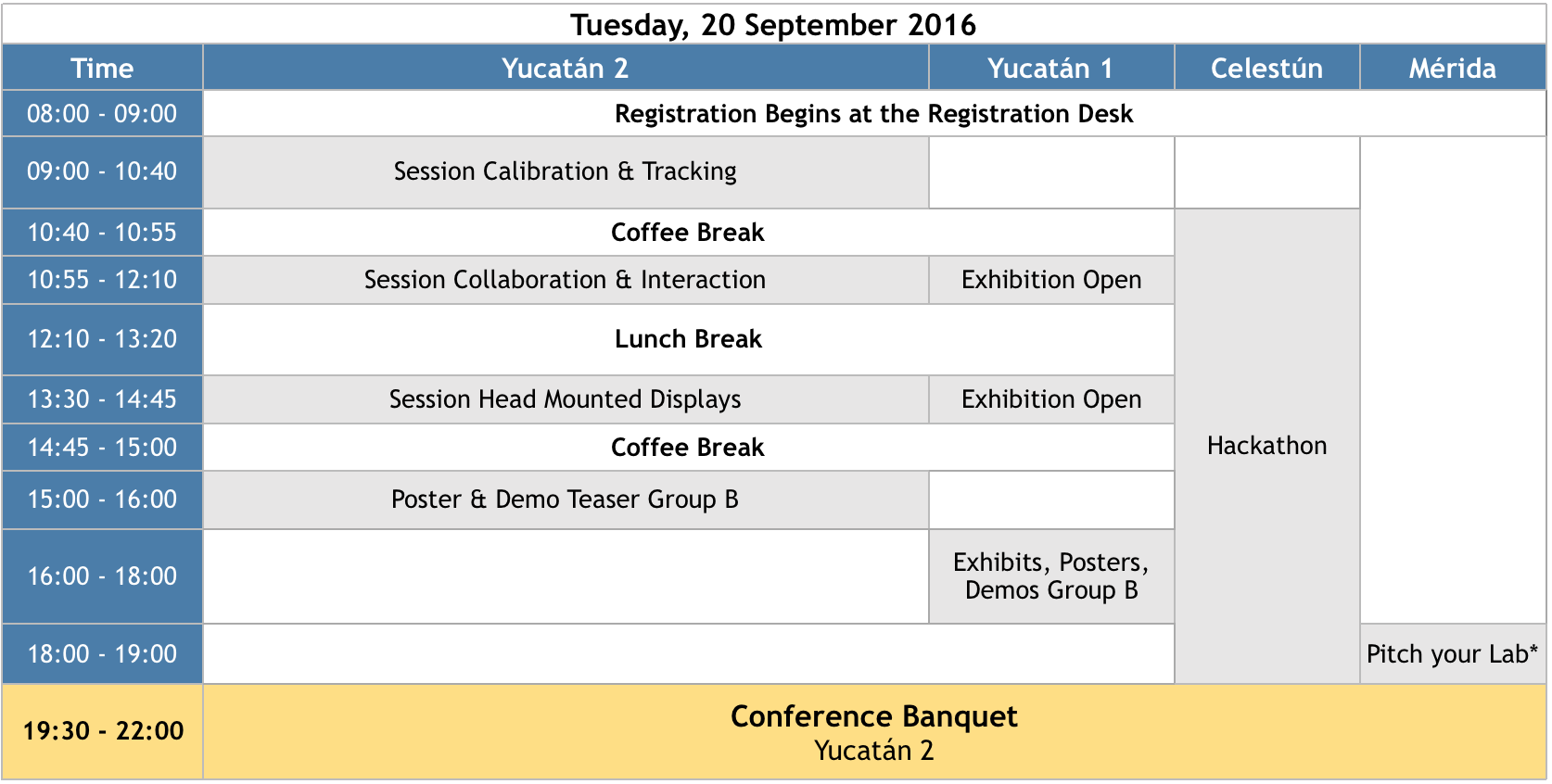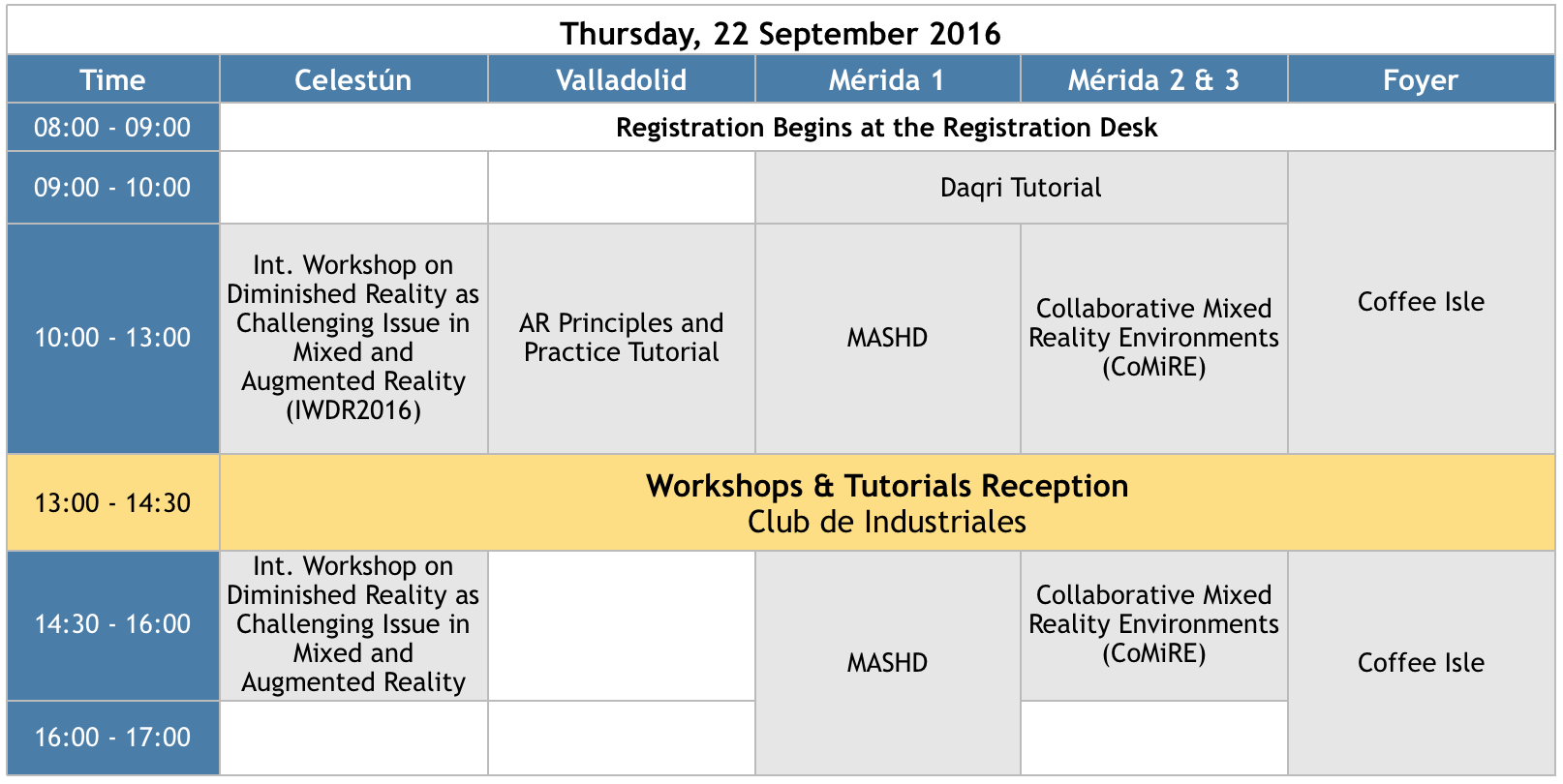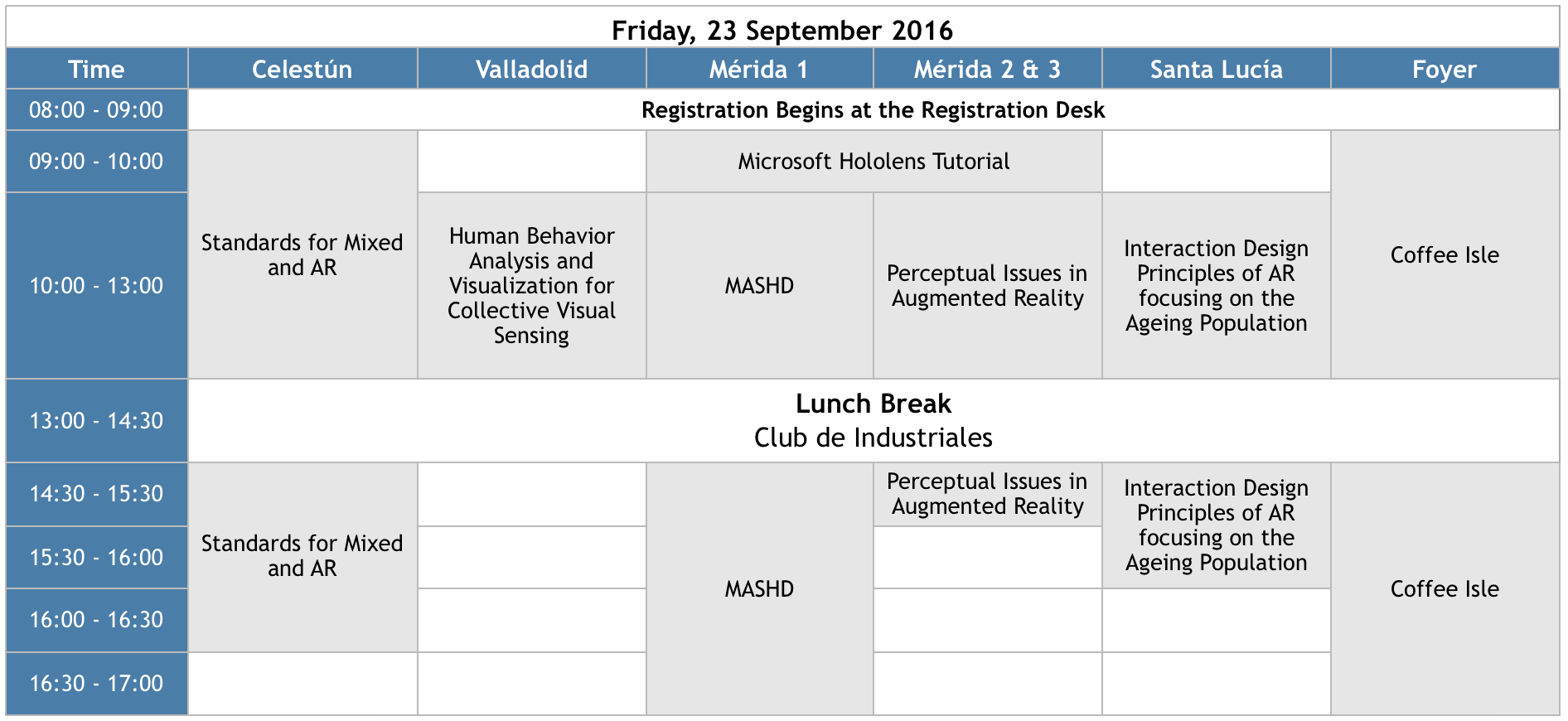 The dates and activities in this Program are provisional and subject to change.